Dear Colleagues,
Once again, we have the great fortune of participating in Canada's largest event on continuing professional development in family medicine, thanks to the ongoing efforts of the College of Family Physicians of Canada (CFPC). The FMF scientific committee has prepared for you an agenda tailored specifically to your needs and covering all domains of primary care.
You will undoubtedly be impressed by our family physicians' dedication to improving patient care and the degree to which they have embraced the CFPC's Patient's Medical Home. Furthermore, the passion demonstrated by our teachers towards their profession, and the energy exhibited by our students, is truly remarkable, and I am certain that you will be equally captivated by our FMIG's discussion on the value of family medicine.
It is said that the Québécois are known for their passion, spontaneity and "joie de vivre." So where better to celebrate this "60/20" anniversary (honouring the CFPC's 60th and the Research and Education Foundation's 20th anniversary) than in Québec City!
Québec City has a great deal to offer, while still preserving the warm atmosphere of a small town. Take the time to walk along the St. Lawrence River or admire the rich architecture found within the city's ramparts. I sincerely hope that your journey will be filled with wonderful discoveries both culinary and cultural.
Welcome to my hometown, the historic Québec City. Enjoy!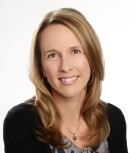 Dominique Deschênes, M.D., CCMF
President, QCFP
2012-2014