2021 FMF LOVED now closed
2022 FMF LOVED will begin in January 2022
---
Please click REGISTER NOW to find pricing details, session descriptions, current special offers, and to discover our complimentary physician wellness and professional learning plan sessions.
---
Complimentary Certified CPD sessions*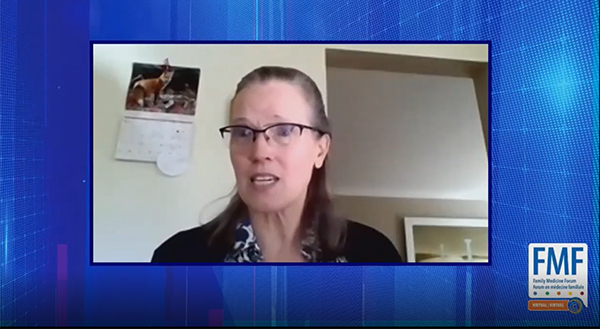 B and S of Medicine: Physician burnout, stress, and suicidality
Dr. Ann Loewen
Find out more about how peer-to-peer support, an appreciation and exploration of the arts and humanities, and an acceptance of our own humanity can help you navigate present-day medical practice.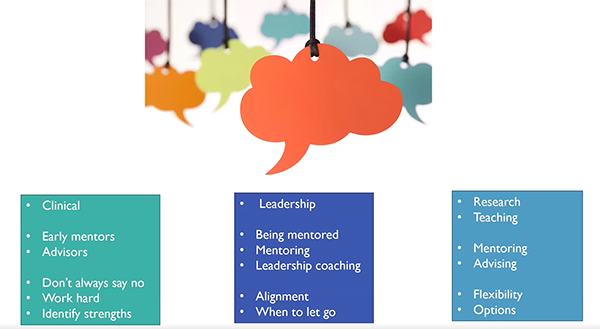 Having it All: Achieving balance for family physicians
Dr. Sudha Koppula, Dr. Cheri Bethune
Explore different areas in which family physicians can contribute, share experiences, and consider strategies for balance in a realistic, rewarding, and well-rounded career.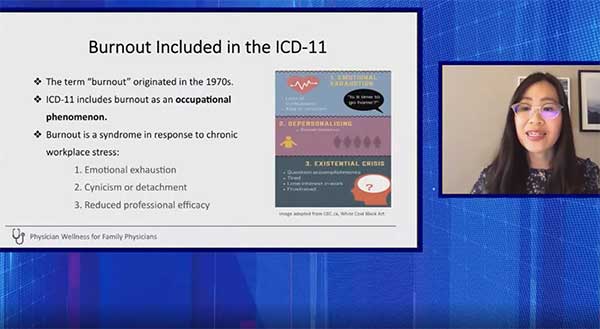 Physician Wellness for Family Physicians: Evidence-based strategies
Dr. Serena Siow
With an emphasis on physician wellness, this presentation will highlight evidence-based strategies to improve your personal well-being.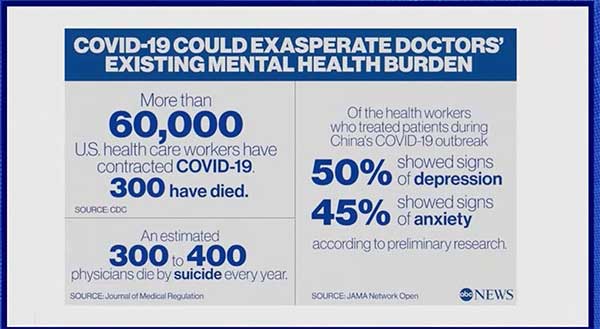 What's Up, Doc? Systemic denial of family doctor burnout
Dr. Maria Patriquin
Learn what immediate actions you can take to help yourself, engage your patients, share your workload, and fuel systemic change.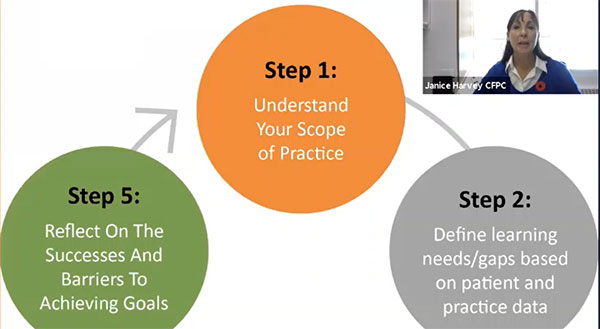 CFPC's Professional Learning Plan (PLP): A practical demonstration
Dr. Janice Harvey, Ms Zarreen Warsi
Navigate the process for assessing your scope of practice, define your practice learning needs and gaps, and write a "commitment to change" statement.
---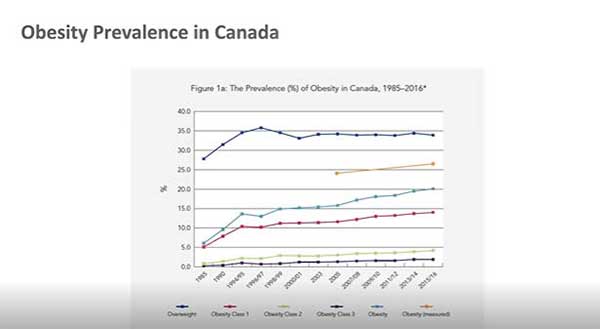 2020 Adult Obesity Clinical Practice Guidelines: What's New?
Dr. Denise Campbell-Scherer
Discover new developments in obesity clinical practice guidelines that aim to support clinical practice and promote shared clinical decision-making that is ethical, evidence-informed, and patient-centred.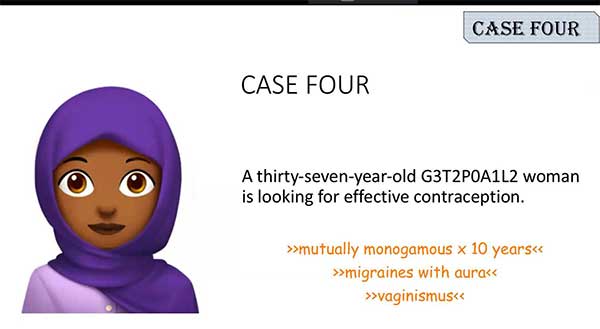 2020 and Beyond: The future of contraception/STIs
Dr. Charlie Guiang, Dr. Hannah Feiner
Keep up to date with this enlightening presentation on sexual health, especially contraception and sexually transmitted infections.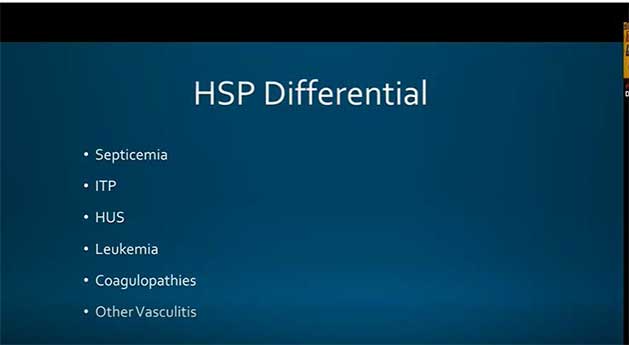 A Picture Can Say 1,000 Words: Pediatric Rashes
Dr. Mary Johnston
Analyze different presentations of rashes in children and how to diagnose them effectively.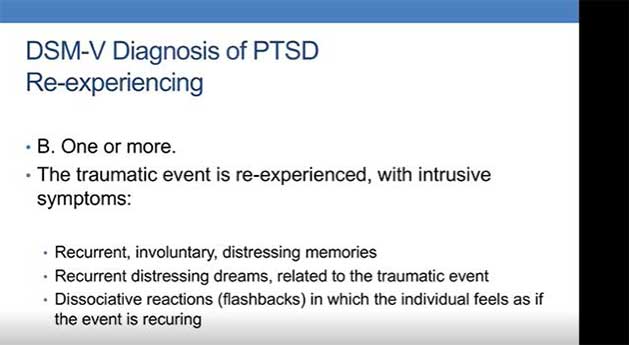 Approach to PTSD in Primary Care
Dr. Jon Davine
Learn about the common precipitating events and risk factors for PTSD and how to diagnose it in a time-efficient manner in the primary care setting.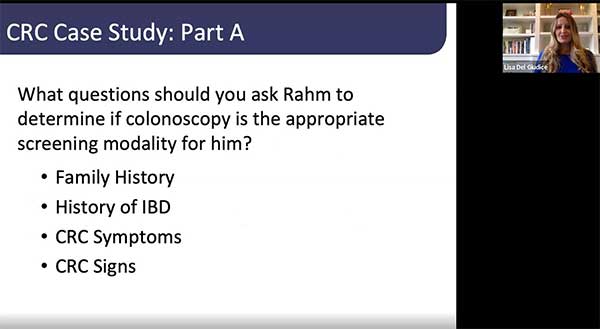 Cancer Screening Outside Organized Programs
Dr. Genevieve Chaput, Dr. Ed Kucharski, Dr. Lisa Del Giudice
Join this case-based session on human papillomavirus testing, high-risk low-dose CT lung scans, colonoscopy, prostate-specific antigen testing, and CA125 for ovarian cancer.
---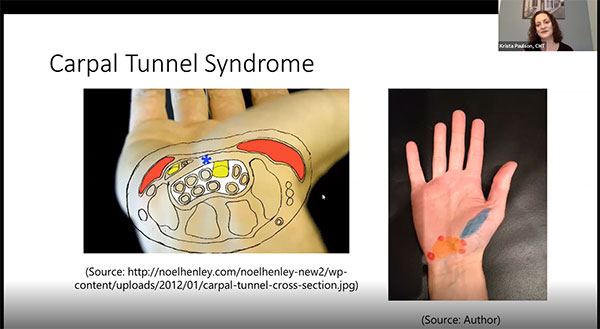 Common Upper Extremity Compression Neuropathies
Dr. Krista Paulson; Dr. Davyd Hooper
Let a certified hand therapist physiotherapist and a physical medicine and rehabilitation physician walk you through carpal tunnel syndrome (median nerve) and cubital tunnel syndrome (ulnar nerve).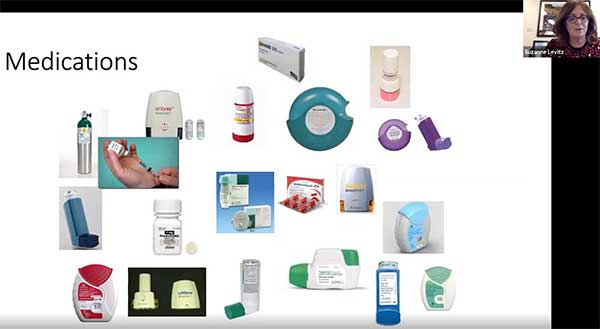 COPD Management 2020: Has anything changed?
Dr. Suzanne Levitz
Explore various presentations of COPD in the office setting, incorporating the new Canadian Thoracic Society guidelines and recent pharmacotherapy recommendations for COPD.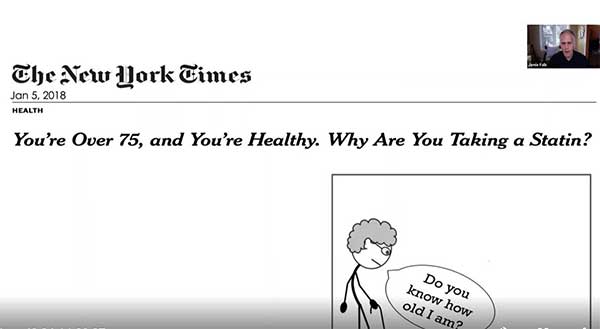 Deprescribing Considerations in Older Adults with Diabetes
Dr. Jamie Falk
Learn more about modified approaches to glycemic management, blood pressure control, and cardiovascular disease prevention in older adults.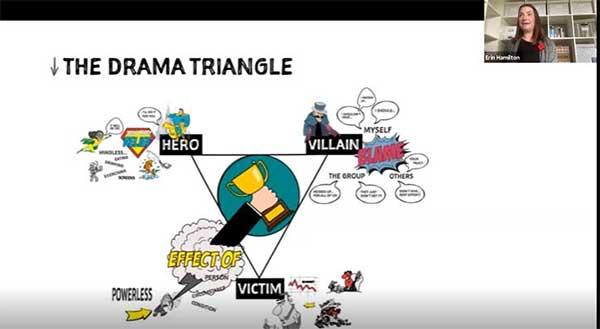 First Five Years: Essential snappers for early-career
Dr. Annalise Miller, Dr. Erin Hamilton, Dr. Stephen Hawrylyshyn
Hear family physicians share their strategies to address concerns that often arise during the first five years in practice in a series of highly informative, short presentations.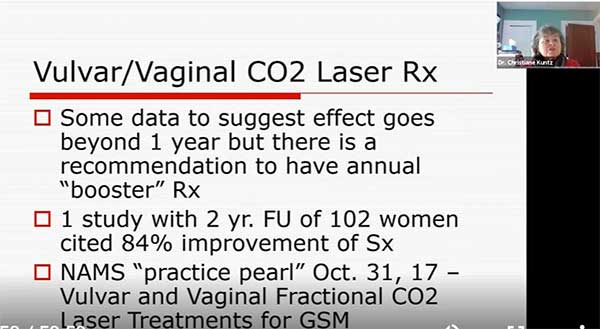 Genitourinary Syndrome of Menopause (GSM) AKA Vulvovaginal Atrophy
Dr. Christiane Kuntz
Discover the signs and symptoms of vulvovaginal/lower urinary tract atrophy and conditions listed in the differential diagnosis of vulvar disease. Review the evidence-based risks versus benefits of treatment.
---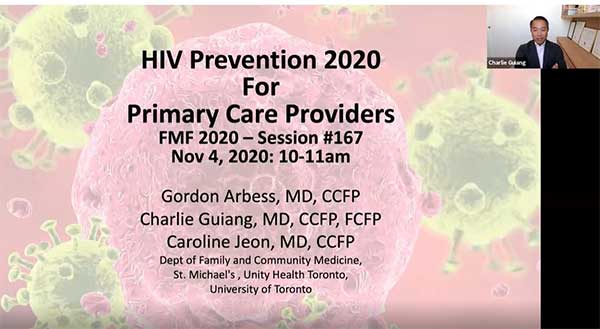 HIV Prevention 2020 for Primary Care Providers
Dr. Charlie Guiang, Dr. Gordon Arbess, Dr. Caroline Jeon
Understand the practical use of HIV chemoprophylaxis methods and learn about the evidence supporting their use, and gain practical pearls that will help increase your confidence in prescribing PrEP and PEP.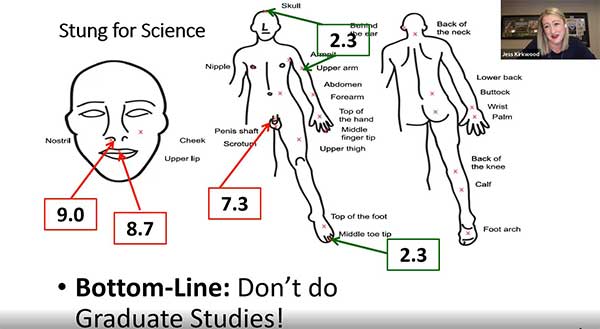 Jeopardy Pick-N-Learn (PEER/CFPC): Rapid answers for chronic pain
Dr. Samantha Moe, Mr. Joey Ton, Dr. Jessica Kirkwood
Re-examine your knowledge of chronic pain with topics such as the treatment of osteoarthritis, low back pain, and neuropathic pain as we highlight the best available evidence in these areas.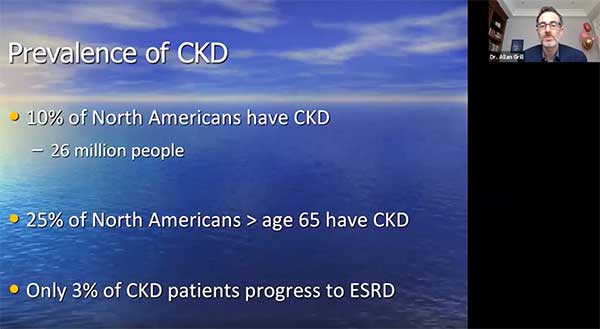 KidneyWise Update: Primary care essentials for managing CKD
Dr. Allan Grill
Play an important role in the early detection and prevention of progression of chronic kidney disease and learn about incorporating new recommendations into everyday practice.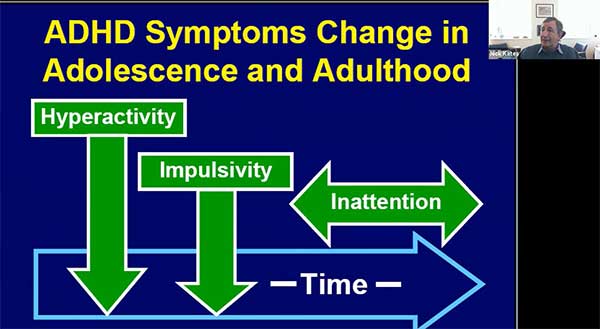 Managing ADHD in Adults in Your Office
Dr. Nick Kates
Review the prevalence of adult ADHD in primary care and the different ways it can affect an individual's life.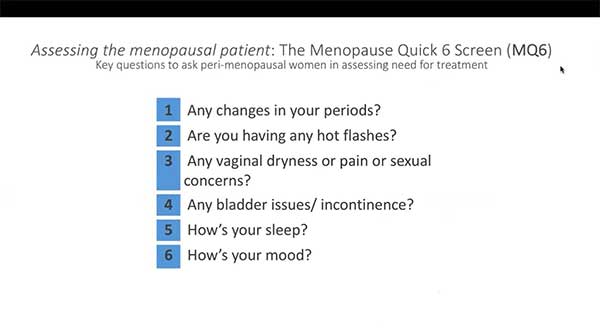 Menopause and Sex: Is that all there is?
Dr. Susan Goldstein
Discover an approach to treatment and applicable treatment options in the context of the most recent practice guidelines. The new Society of Obstetricians and Gynaecologists of Canada menopause guidelines will be reviewed.
---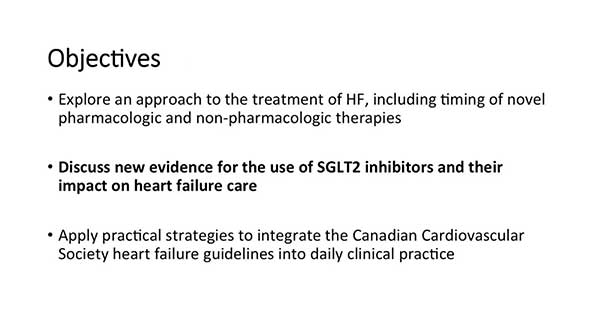 New Strategies and Moving Targets in Heart Failure Care
Dr. Sean Virani
Assess your knowledge of transcatheter mitral valve repair, cardiac amyloidosis, heart failure with preserved ejection fraction, the prevention of adverse outcomes with SGLT2 inhibitors, and more based on the Canadian Cardiovascular Society's heart failure guidelines clinical trial update.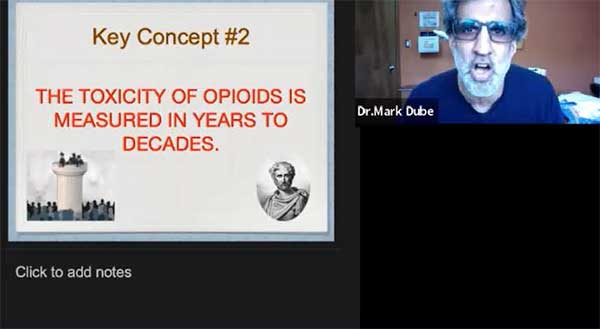 Opioids: The big picture
Dr. Henry Chapeskie, Dr. Mark Dube
Questioning the role of opioids? This session will review the social and historical context of opioids; narcotic-induced neurotoxicity and hyperalgesia; and the controversial role of marketing.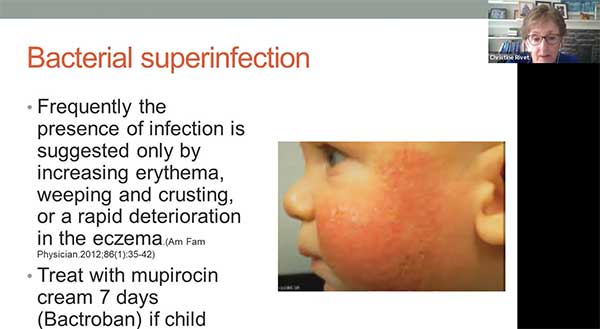 Pearls and Pitfalls of Topical Steroid Therapy
Dr. Christine Rivet
Determine the correct amount of topical steroid based on fingertip unit and rule of hand; use the appropriate strength of topical steroid depending on patient and skin characteristics; and understand complications of steroid therapy.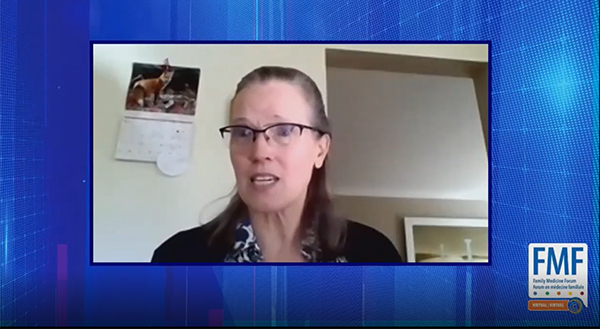 PEER Jeopardy: U-Pick clinical questions and quick answers
Dr. Mike Allan, Dr. Tina Korownyk, Dr. Adrienne Lindblad
Get answers to common clinical questions in primary care. Topics include management issues from pediatrics to geriatrics, including a long list of medical conditions that span the breadth of primary care.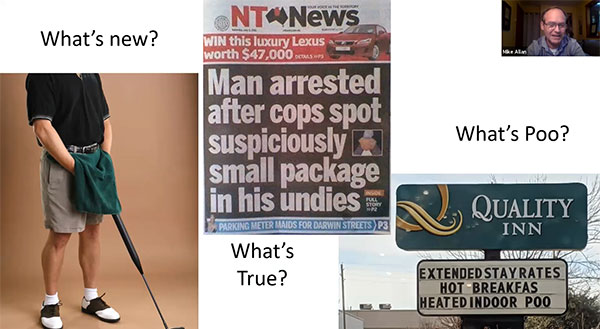 PEER: What's new, what's true, and what's poo?
Dr. Christina Korownyk, Dr. Mike Allan
Examine recent studies that are potentially practice changing. Evidence reviews focus on the clinical application of the newest available information and whether the implications of these studies reaffirm current practices or should be ignored.
---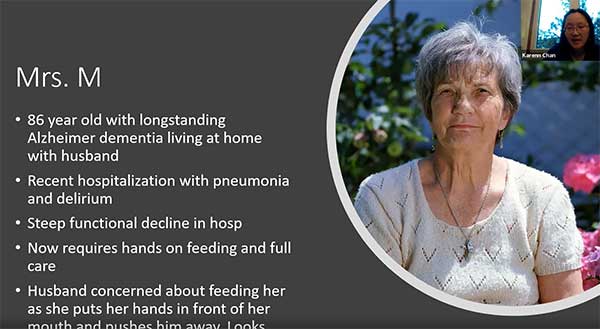 Practical Tips for Managing Behavioural Problems in Dementia
Dr. Karenn Chan
Learn more about medications typically used to treat behavioural and psychological symptoms of dementia. This session also identifies what symptoms of dementia may respond to pharmacological treatments or behavioural modification.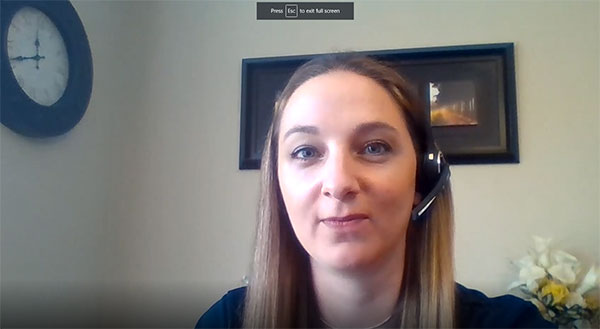 Recent Recommendations: Guideline updates from 2019 and 2020
Dr. Danielle O'Toole
Understand guideline updates that are relevant to primary care, the level of evidence supporting the recommendations, and salient take-home points.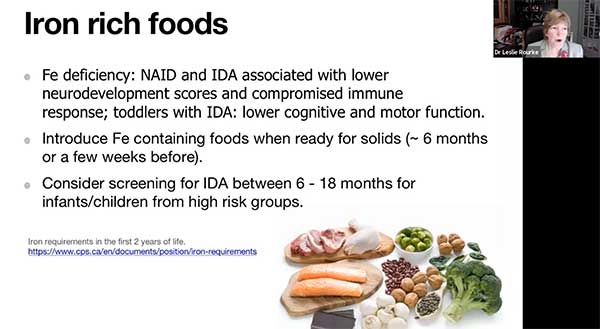 Rourke Baby Record: What's new in 2020?
Dr. Leslie Rourke, Dr. Imaan Bayoumi, Dr. Bruce Kwok
Add to your knowledge of well-baby visits. In this session the 2020 version of the Rourke Baby Record is outlined, including new research and evidence.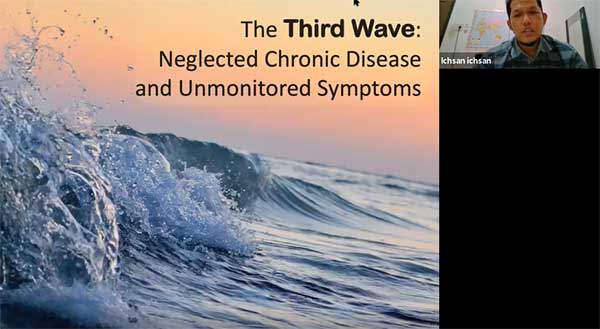 Role of Family Medicine During the COVID-19 Pandemic
Dr. Christine Gibson, Dr. Françoise Guigné, Dr. Innocent Besigye, Dr. Ichsan Ichsan
Explore the roles of family physicians during an international infectious disease phenomenon and understand the benefits of connections between family physicians worldwide in pandemic scenarios.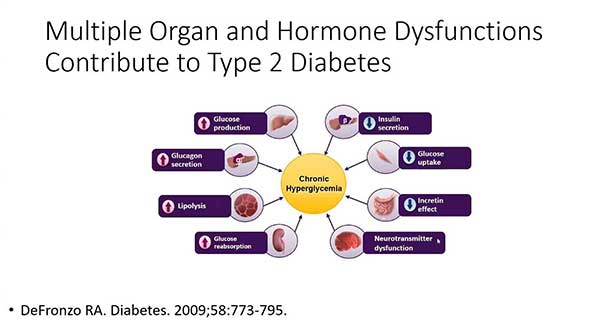 Simplification of Diabetes Pharmacotherapy: So many medications, such little time
Dr. Akshay Jain, Dr. James Kim, Dr. Kevin Saunders
Update your understanding of diabetes medications. The focus will be on efficacy and safety of these agents, clinical pearls for initiation, and an overall simplified approach individualized to patient characteristics.
---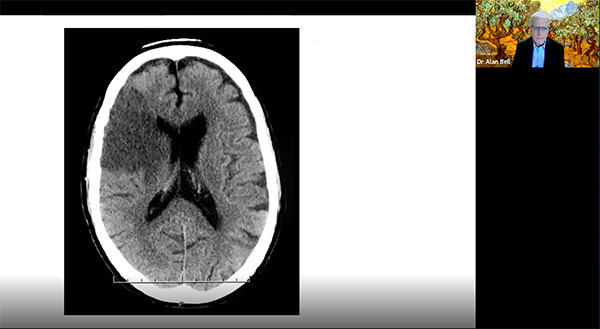 Thrombosis for Family Physicians: Case-based approach
Dr. Alan Bell
Learn about appropriate dosing of anticoagulants in atrial fibrillation; the diagnosis and management of venous thromboembolic (VTE) disorders; and the duration of therapy in VTE for patients on anticoagulants.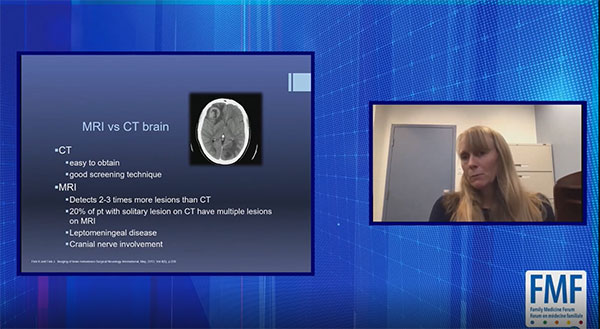 Top 10 Things Family Physicians Should Know About Cancer
Dr. Anna Wilkinson
Review the basics of cancer diagnosis and treatment; the recognition of common oncology emergencies; long-term side effects of cancer therapy; new targeted and immunotherapy agents; and survivorship care.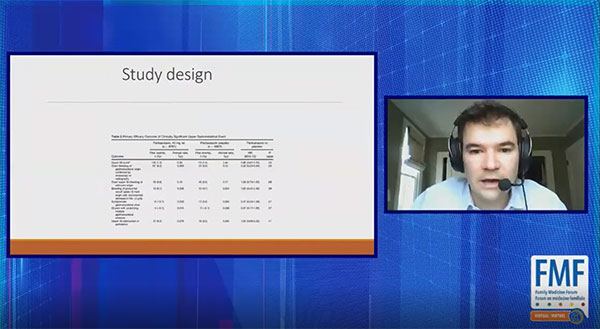 Top Five Articles in Hospital Medicine
Dr. Sahil Jain, Dr. Benjamin Schiff, Dr. Lei Ma, Dr. Mariam Youssef, Dr. Jonah Marek
Discover what's hot in hospital medicine as recent articles are discussed based on clinical applicability, potential impact, changes to current standards of care, and personal experience.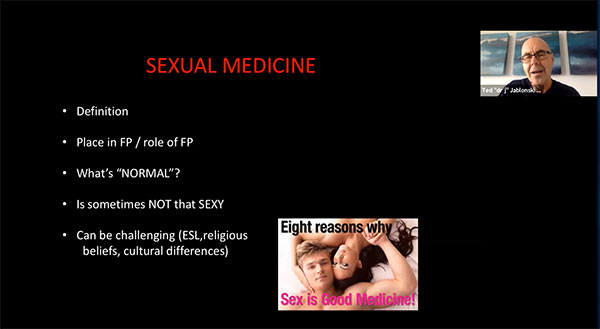 Up and Coming: Male sexual health 2020
Dr. Ted Jablonski
Review practical approaches to common and unique dysfunctions in male sexual health, including some key points to help your LGBTQ2S+ patients.
Using Antibiotics Wisely: Improving primary care antimicrobial stewardship
Dr. Allan Grill
Integrate evidence-based approaches into practice using peer-reviewed practice statements and evidence-informed tools related to the Using Antibiotics Wisely campaign.
---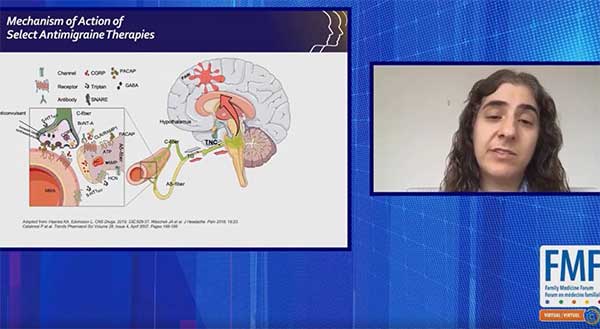 What is New in Chronic Migraine?
Dr. James Kim
Update your knowledge on the treatment of migraine, including diagnosis and available therapies for dealing with migraine for both acute treatment and prophylaxis, using guidelines from the Canadian Headache Society.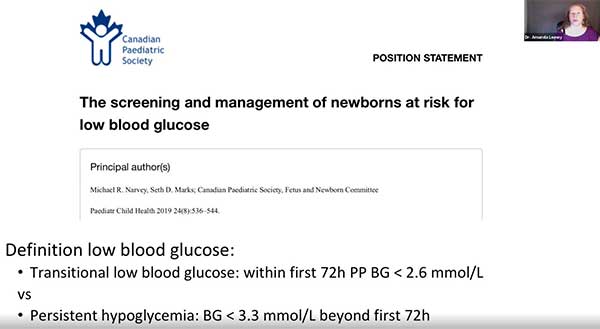 What's New in Newborn Care 2020?
Dr. Amanda Loewy
Get an overview of the latest guidelines in newborn care and answers to some common questions about topics including screening, the management of newborns at risk for low blood glucose, and reflux in babies.
---
Discover the details!
This innovative virtual space provides top-notch continuing professional development (CPD) opportunities in family medicine in a broadly accessible format.
Mainpro+® certified
Access thoroughly vetted, peer-to-peer, evidence-based, education that is timely in the field of family medicine and aligns with current learning needs that members of the College of Family Physicians of Canada have identified.
Direct credit entry
You are required to submit post-reflective questions for each session to earn credits. A direct link is provided below each session video. You will earn one Mainpro+ certified credit per one-hour session. These credits will be uploaded to your Mainpro+ Holding Area automatically.
Extraordinary quality
Experience the best of FMF. Enjoy our professional videos from the most engaging and popular sessions at FMF.
Bilingual content
Each on-demand session is available in English or French via simultaneous interpretation.
Interactive engagement
You are welcome to submit your comments or questions before, during, or after viewing each session. As questions are answered the responses will be posted, and content experts will address new queries at their earliest convenience.
Ultra convenient
With family physicians' busy schedules in mind, we've made it possible for you to take part in FMF at your leisure. Start and stop, pause and review, take notes and gain invaluable knowledge from the comfort of your home, in your office, or even on the go.
Easy to use
Our list of available sessions is easy to navigate. Choose the topics most relevant to you and register accordingly. You will have unlimited access to each of your registered sessions.
Instant access
Upon registration you will instantly receive an email confirmation with unique access codes for each of your sessions.
---
Questions
*All 5 sessions are complimentary with the purchase of any paid session