FMF 2022 Registration Fees
November 9th to 12th Toronto
November 16th to 19th Virtual
Nov 20th to Jan 7th, 2023 On Demand
Register Now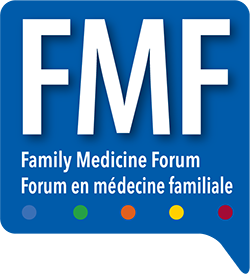 Best Value! All in person days, virtual days, and on demand.
ATTENDEE TYPE
DAILY RATE
IN PERSON ONLY*
DAILY RATE
VIRTUAL ONLY**
FOUR DAYS VIRTUAL ONLY**
FULL ACCESS EARLY BIRD***
FULL ACCESS AFTER SEPT 9***
CFPC Member/AAFP Member
$425
$210
$750
$1,500
$1,747
First 5 Years in Practice Member
$375
$150
$525
$1,275
$1,520
Associate Member
$300
$150
$525
$1,080
$1,350
Retired Member
$300
$150
$525
$1,080
$1,350
Resident Member
$160
$80
$275
$576
$720
Student
$65
$30
$100
$228
$285
Honorary/Public/Life Member
$65
$30
$100
$228
$285
Non-Member Rate
$525
$275
$1,000
$1,920
$2,400
Accompanying Person (over 16)
$160
$0
$0
$384
$480
*In person only does not include access to the virtual days or on-demand sessions
**Virtual includes access to the on-demand sessions, for each virtual day registered
***Full Access includes all four in person days, all four virtual days and all 50 on demand days for all sessions
Be part of the excitement!
There are so many reasons to register for FMF:
Education: Participate in the latest CPD in whichever format suits your schedule.
Connection: Join the fun with in-person social events and virtual networking throughout the conference.
Inspiration: Celebrate achievements and reconnect with friends and colleagues.
Innovation: Discover new products and services in both our in-person and virtual Exhibit Halls.
Follow us: Connect on social media for exciting updates:
Questions regarding FMF?
Contact Sheri at [email protected] or 1-800-387-6197 ext. 800