2023 MONTREAL IN PERSON REGISTRATION FEES
November 8th to 11th Montreal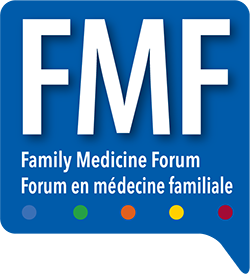 Register Now
Registration fees
ATTENDEE TYPE
DAILY RATE
ALL 4 DAYS

CFPC Practising Member

$455

$1820

Learner (Residents)

$170

$680

Learner (Students)
Must contact [email protected] to verify

$85
$340

Associate Member

$320

$1280

Non-Practising Member

$320

$1280

Non Member

$550

$2200

Accompanying Person (over 16)

$170

$680
Pricing: FMF is priced to break-even, every dollar earned is utilized to deliver top quality education, networking opportunities, and to celebrate all you do in family medicine! FMF registration includes basic meals and snacks to keep you energized and learning throughout the day.
New this year: All CFPC Members who are in the LEARNER membership category will automatically receive the discounted LEARNER rate for FMF. If you are currently enrolled in medical school and/or have yet to receive your member number, please reach out to [email protected] for assistance.
Add On-Demand: Attendees registering for 3 or more days of FMF In Person can add on-demand access to all recorded sessions from November 17–January 5, 2024 for an additional $200. Approx 35 sessions will be available on demand.
Special Event Tickets
:
All attendees are welcome to purchase tickets to join these special celebratory events!
Section of Researchers Dinner at the Hotel Omni Mont-Royal
Celebrating Teaching Excellence in Family Medicine Dinner at the Palais des congrès de Montréal
Awards Gala at the Montreal Marriott Chateau Champlain Ballroom.
Ticket price includes an opening reception, three course meal, accompanying beverages and a fantastic night of celebrating achievements in family medicine.
Can't make it to FMF In person this year?
You can still reap the benefits of the best family medicine education available in Canada! We will live stream a selection of sessions November 8-11 from 8:30 a.m. to 4:30 p.m. EST daily and offer these same sessions on-demand from November 17–January 5, 2024. The fee is the same whether you participate in the live stream, on-demand or both. This is an excellent value opportunity to earn credits on your own time over 50 days, 24-7. On-demand will close on January 5th and credits will be uploaded within a few weeks, after this concludes. Note: The on-demand period can NOT be extended. The 50 days of interactivity (certification requirement) is agreed upon with presenters in advance.
Category
Non-Members
Practising Members
Associate & Non-Practising Members
Learners
Active Medical Students
We look forward to seeing you at FMF 2023!
Register Now
---
Be part of the excitement!
There are so many reasons to register for FMF:
Education: Participate in the latest CPD in whichever format suits your schedule.
Connection: Join the fun with in-person social events and virtual networking throughout the conference.
Inspiration: Celebrate achievements and reconnect with friends and colleagues.
Innovation: Discover new products and services in both our in-person and virtual Exhibit Halls.
Follow us: Connect on social media for exciting updates:
Questions regarding FMF?
Contact Sheri at [email protected] or 1-800-387-6197 ext. 800