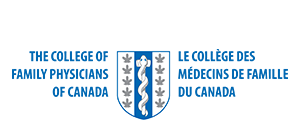 FMF 2020
COVID-19 Planning Overview
We are officially announcing that Family Medicine Forum (FMF) 2020 is going fully virtual! It will be delivered as a real-time, online event on the scheduled dates of November 4th to 7th, 2020.
This decision was made after carefully considering guidelines and forecasts from the World Health Organization, the Public Health Agency of Canada, and Manitoba's Chief Provincial Public Health Officer and taking into account restrictions affecting travel and partner organizations. This decision was determined as the best course of action for the safety and wellness of our members, staff, guest speakers, and everyone else involved in the delivery of this large event.
The CFPC remains committed to providing you with the evidence-based continuing professional development (CPD) and networking opportunities that you have come to expect from FMF. Attendees will be able to join us remotely from anywhere with full access to an engaging, interactive, and easy-to-use platform that offers many exciting features to explore, such as:
Education: More than 100 clinical, teaching, and research topics relevant to family medicine

Keynotes: Hear from inspiring leaders, motivators, and change-makers in family medicine

E-posters: Visit our virtual gallery to see the latest in clinical, teaching, and research

Exhibit Hall: Engage with exhibitors using easy, clickable features, video and direct chat

Networking: Share ideas and connect with your family medicine peers

Annual Meeting of Members: Join fellow CFPC members to vote on important CFPC initiatives

Social events: Opportunities to socialize and celebrate achievements in family medicine

Flexibility: Online CPD sessions will be available for 30 days after FMF
Registration for this not-to-be-missed event will open in July at highly discounted early-bird rates. FMF will continue to be your key destination for high-quality CPD, opportunities to connect with your peers, and inspirational moments that reaffirm your passion for family medicine. We look forward to engaging with you soon!